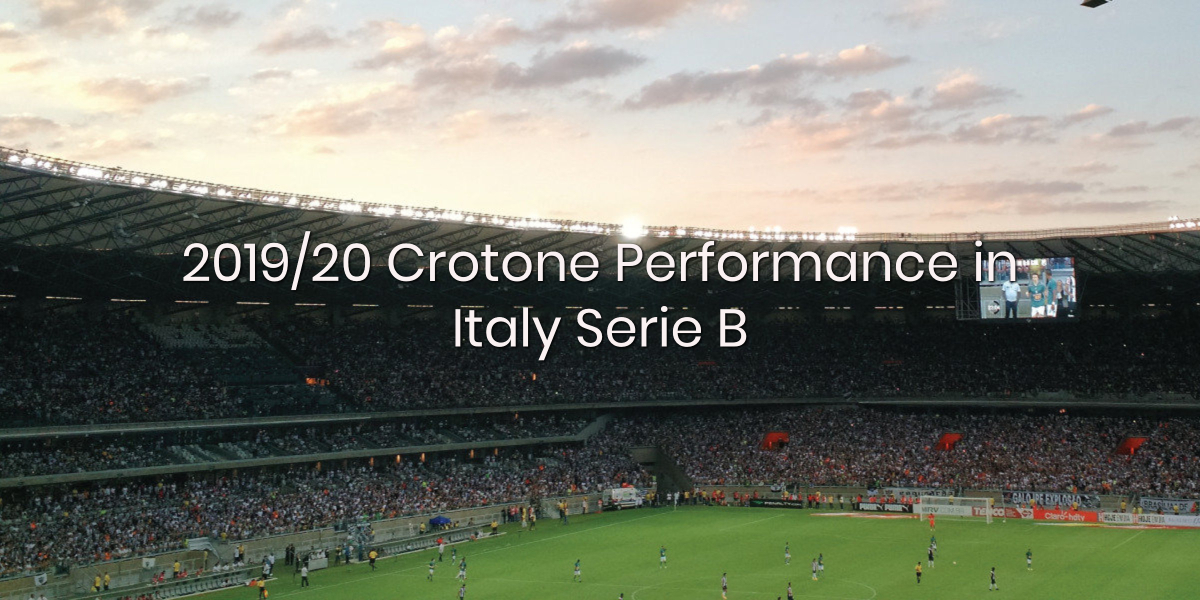 Crotone Performance in 2019/20 Italy Serie B
Crotone Performance in Italy Serie B
This team was formed as Milone Crotone in 1910. They were playing in minor league divisions. One of the divisions they played in is Prima Divisione, but it is now known as Italy Serie C. After World War II, the old club disintegrated, and a new one was formed.
This new team played for seven seasons in the Serie C before they fell to Serie D in 1963. The club remained there for fourteen seasons and suffered a significant setback after they relegated to the Serie C2 due to the restructuring of the Italian football league. They declared bankruptcy the next year, and this led to the birth of another team.
The club structure effects after the bankruptcy have been present to date. Crotone's team colors are dark blue and red. Likewise, Giovanni Stroppa is the 2019 / 2020 team's manager.
2019/20 Crotone Performance
Crotone is currently ranking at the number 2 place in the Serie B table. They have played 14 games and have won 6 of them. The team has drawn four times and lost four times, achieving 1.57 points per game.
Averagely, they have scored 1.57 goals and have conceded 1.14 goals per match. Besides, 64% of its matches end with both teams scoring (9 from 14), and their average total goals per match are 2.71.
62.50% of Crotone's matches have gone over 2.5 goals (Over 2.5). In addition, 86% of their 2019/2020 Serie B matches have had 2 goals or more (Over 1.5). In the last four games, they have not conceded a goal.
This squad's star player is Simeon Nwankwo, who was born in Onitsha, Nigeria. This talented striker accumulates 8 goals to date in this 2019-2020 Serie B campaign in 13 appearances. As the main features of this forward, we can indicate that he is very skilled in finishing attacking plays; he likes playing making short passes and tends to commit fouls.
The Crotone's team has netted 17 games this season. It includes 2 Coppa Italia's matches, 1 international friendly game, and the 14 league matches mentioned before. Crotone has conceded 23 goals and has scored 27 times in this period.
Sports Betting Trends to Follow According to the 2019/20 Crotone Performance
Below are some betting statistics you can use for your punting today.
Crotone has allowed 1 goal or more in each of its previous 7 games.
Crotone scores in 83% of their away matches. Moreover, there have been 3 goals or more scored in 67% of its away games in Serie B.
Crotone is a strong team at home. It has won 67% of its total points while playing at home. Likewise, the team has scored at least 2 goals in each of their last 5 home games.
Crotone's team average 1.57 goals scored per match during the season. This is more than the league's average during the season (1.22 goals), considering all the Serie B teams.
Crotone record only 1 loses at half time in its 8 home matches this 2019/2020 Serie B season.
Final Note
Crotone has become a known strong team in Italy over the years. They have gone through promotions and relegations, but they are still playing hard and hopeful of winning highly placed trophies.