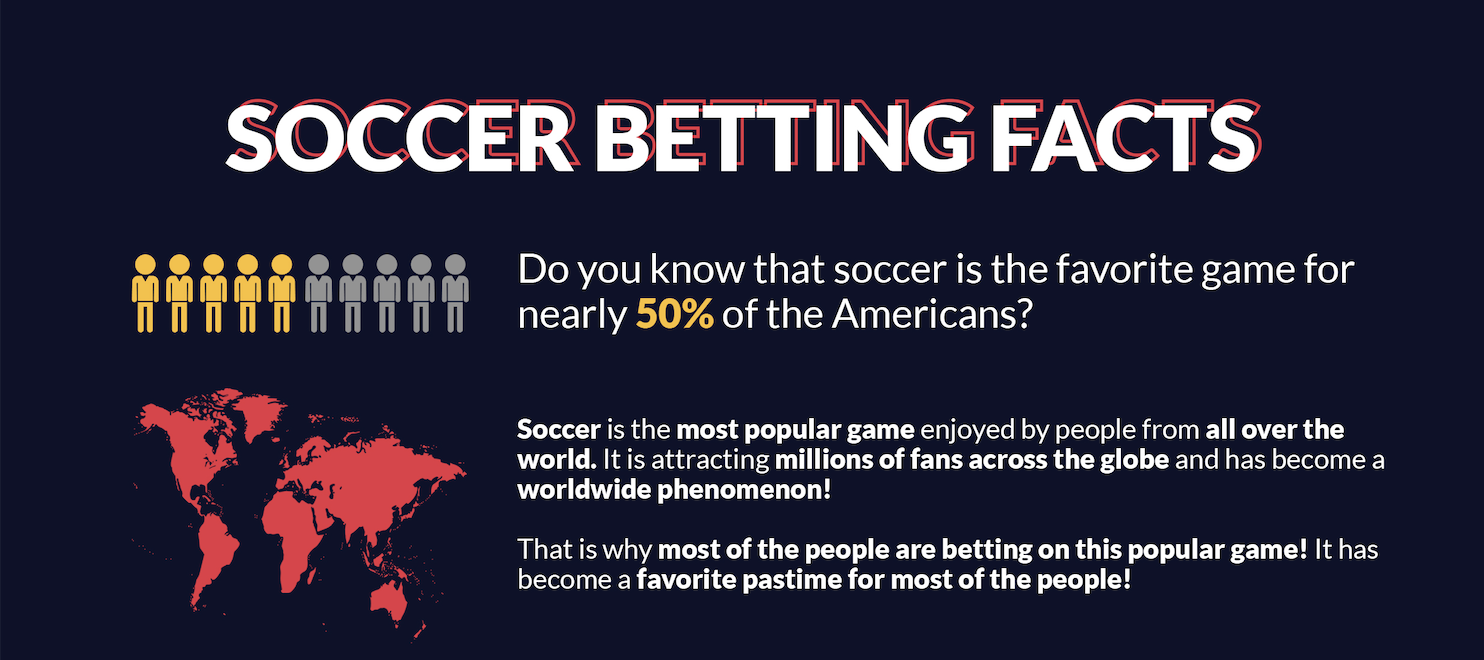 Sports Betting
[Infographic] Soccer Betting Facts
Soccer Betting Facts
It has been estimated that 50% of Americans are fond of Soccer Betting. Not just, people are crazy about soccer betting because it is the most interesting activity in which you can double your money and make real profits.
If soccer betting is really untouched by you, then this infographic is a great solution to help you know the hidden facts to hone your betting skills. Have a glimpse of these surprising facts:
Bookies
The bookmakers always keep themselves at an advantage. They generally build vig from the customers every time a bet is placed. Read this other article with reasons why you are losing your sport bets.
Getting Trapped with Higher Odds
Higher odds in soccer betting are sugar-coated tricks to fool the customers. It's just the values that play a significant role in betting.
Safe & Secure
You need not worry! It's completely safe to try betting online as many legitimate and authentic betting sites work by gambling regulations.
Addictive
It won't be wrong to say that soccer betting is addictive. Yes, it entices the bettors to invest more and more. This can be risky too, so it's better to set your budget before.
Easy to Start
Getting started with soccer betting is no longer challenging. In-depth knowledge about betting, its types and odds can help you place the right bet at the right time.
Smartness is the Key to Success
Mastering soccer betting is not an overnight task. To stand among the betting professionals, you need to take every step smartly to win every bet.
Gambling Mathematics
There are many myths about soccer betting but, gambling is not always based on your luck. All gambling games involve some mathematics that works and makes you win or lose.
On your journey to be a consistent winner in soccer betting, the facts mentioned above will pave the way.