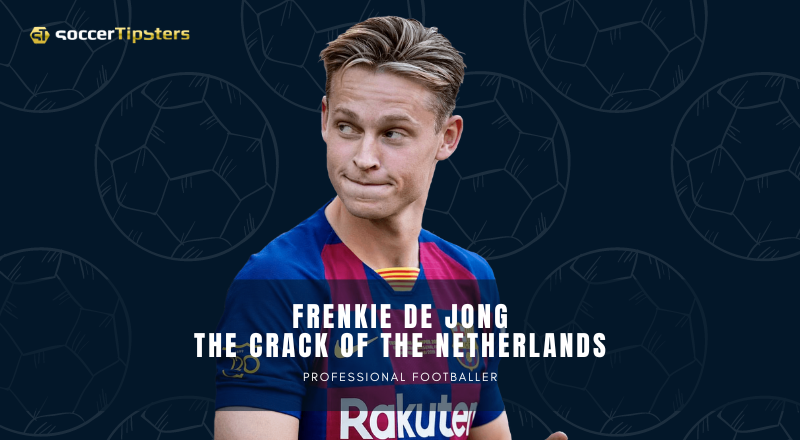 Footballer Reviews
Frenkie De Jong: The Crack Of The Netherlands
Frenkie De Jong Footballer Reviews
When a team signs a young player, they usually expect several specific things. Mainly that he adapts to the team's strategic game schemes, he may develop his potential and shine for several seasons. When the team is Barcelona, well, the expectations are infinitely higher. A player who has been able to meet all these expectations and even exceed them is the defender-midfielder from the Netherlands, Frenkie de Jong. He arrived in Barcelona at just 21 years of age, and today, at 25 years of age, he is one of the great players not only on the team but from all over Europe. Currently, there is a lot of talk about this player's future, and he is at the crossroads of staying with Barcelona or moving to another team. But, it is good to remember what makes de Jong the great player he is. We usually imagine robust footballers when we think of players who circulate in the defense area, and men with strong physiques come to our minds. However, de Jong's case is very different, and when you look at him, you would never imagine that he is a defender.
The fact is that it is not of an ordinary defender, and not at all; Frenkie is a player who breaks traditional patterns and has created his style of play very far from the stereotypes of football defenders. The thing is that de Jong is not a born defender, and he is a player who has great mobility in midfield but tends to go down into the defensive zone and even position himself as a central defender. One of the great characteristics of Frenkie: he is a versatile player. He does not have the typical strength. But, his mastery of commanding the ball is remarkable. He can steal the ball from opposing attackers, and then he can set up breakout plays. These features give him an advantage over any midfielder or defender. Moreover, he can score goals when he goes up on offense.
Frenkie De Jong is part of a long history between the Netherlands and Barcelona, a team in which many stars from that country have played. He is only 25 years old. Still, de Jong has matured in these seasons with Barcelona to become a leader able to withstand attacks, organize the defense, and distribute passes to teammates. Frenkie has filled Barcelona with calm, being a player who guarantees when he has the ball at his feet. Besides, he rarely makes mistakes advancing or passing from short or long distances.
Frenkie de Jong is a player with the maturity and intelligence to solve pressing situations. He is attentive every second of the match. So, he does not hesitate to go down to the end of the defense or command the midfield. In the next few days, his future will be resolved. Will he stay with Barcelona, or will he move to another team? Whatever happens, we are in the presence of a player who is still in the growing process. He has the elements to become the leader of the team he plays for and the Netherlands' national team.