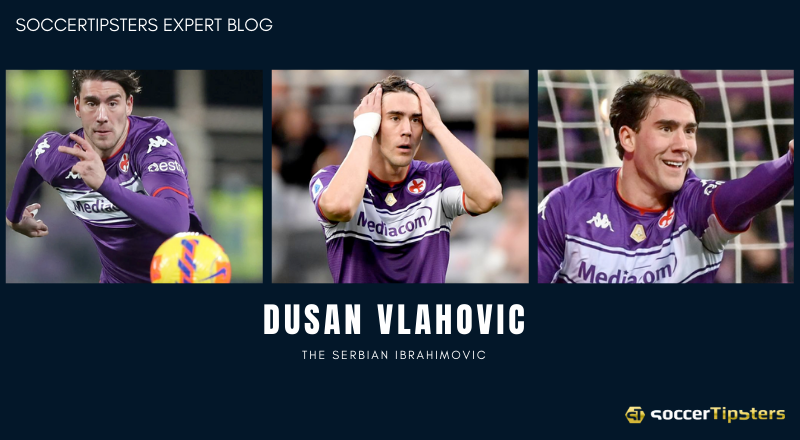 Footballer Reviews
Dusan Vlahovic - The Serbian Ibrahimovic
Dusan Vlahovic Player Reviews
Fiorentina is not having the best season in Italian Serie A. As they struggle to move up the leaderboard, they have not found the formula to establish an offensive / defensive balance, which allows them to win a greater number of matches. However, everyone talks about this team and this is not due to their recent performance. But, the reason is that one of their players has become the great revelation of Serie A. This footballer is generating a whole bidding war from many teams interested in signing him. So, despite everything, Fiorentina has the opportunity to make a great deal for what has been one of the best investments in its history. This player is none other than Dusan Vlahovic.
When You Have All The Tools
Serbian striker Dusan Vlahovic came to Fiorentina in the 2018 season. Moreover, in this short time and at just 21 years of age, he is one of the young players with the most promising future. This season he has scored 12 goals and he is the leading striker of Serie A. Dusan Vlahovic has dazzled with the way he played. He is a classic striker. A player who intuitively moves into the opponent's team's area and there he deploys all his artillery. When it comes to all of his artillery, the truth is that Dusan Vlahovic is a deadly attacker. While there are different types of forwards, Dusan Vlahovic has all the best characteristics that a center forward should have. Dusan Vlahovic is tall (1.90m), strong, and very agile. His passing game is impeccable, as is his ability to score with his head. Also, and unlike many center forwards who only specialize in attacking inside the area, Dusan Vlahovic has exceptional ball control and can run very quickly without losing it. His strong leg is the left one and his shots are powerful and accurate. He also knows how to dominate the goalkeeper in the one-on-one confrontation. Actually, this description seems to correspond to a very experienced player and not of a young man who is just 21 years old. To all of the above, we have to add his intelligence to breakthrough in closed spaces and get out of the defenders marking. Besides, he has a natural ability to nail the best angle to shoot at goal. Therefore, it is logical to understand that Dusan Vlahovic is the most sought-after player today.
Capitalizing On An Investment
Fiorentina paid just € 1 million when they signed Vlahovic. Currently, the team board is facing a series of negotiations for the Serbian to be transferred to one of the many teams that want him. His contract expires in 2023, but Vlahovic has already stated that he does not want to continue with Fiorentina, which opened all kinds of negotiations. Juventus has been the most interested but the legal problems that the team is going through have almost closed the opportunity. Several Premier League teams have made great offers, the most important being the € 85 million offered by Arsenal. Although one of the problems is that all the teams interested in Vlahovic want him to start playing in January, but he wants to stay with Fiorentina until June. One thing is for sure: no matter which team he signs with, Vlahovic will be one of the best players in the whole world soon.