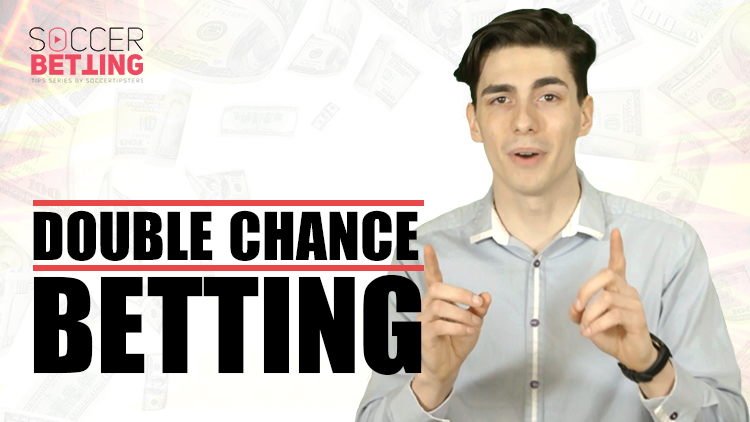 Soccer Betting Tips Video Series
Soccer Betting Tips | Double Chance Betting
Double Chance Soccer Betting Tips
Hi and welcome back to another episode from the Soccer Betting Tips video series by SoccerTipsters. I'm Riley and I'm the spokesperson for this video series. Today, we will be looking at a double chance betting and its tips. What does double chance entail in soccer betting? Double chance betting is a very popular betting market in soccer. When you bet effectively on football with a double chance, you have more chance of winning the bet. Meanwhile, you need to have a foreknowledge of how it works.
The double chance betting is one of the top markets which allows you to cover two of the three outcomes in a soccer match. For example, if Real Madrid are playing Barcelona, you have three options- a home win, away win or draw. When placing a double chance football bet, you can choose any of the three options instead of one. That is, you can choose home win or draw or away win or draw or home and away.
So, with the example above, if you choose home and draw and Real Madrid win or draw the match, you win the bet. If you choose away or draw and Barcelona win or draw, you win the bet too. Home or away means you must avoid a draw at all costs to win the bet. Next, let's look at how to pick a good double chance bet...

Picking a Good Double Chance Bet
When making double chance picks, you can look at the potential outcome in two ways- back a favorite to win or draw. The odds are, however, much lower than when you select the team to win outright but in case they have an off day, you will be covered with a draw. But specifically, the real value of a double chance bet is betting on the underdog. Many double chance betting tips will be using the underdog to make a profit.
For instance, if Barcelona have a crucial Champions League match mid-week, say a semi-final or qualifying match, they may decide to rest key players on the weekend in their game in La Liga. So, while their odds of winning the game doesn't change that much, their chances of dropping points have increased because they have their attention elsewhere.
We hope this video has taught you a thing or two about double chance betting. To learn more about soccer betting tips and tricks, don't forget to hit the subscribe button and stay tuned for more videos.
Thanks for watching and good luck…