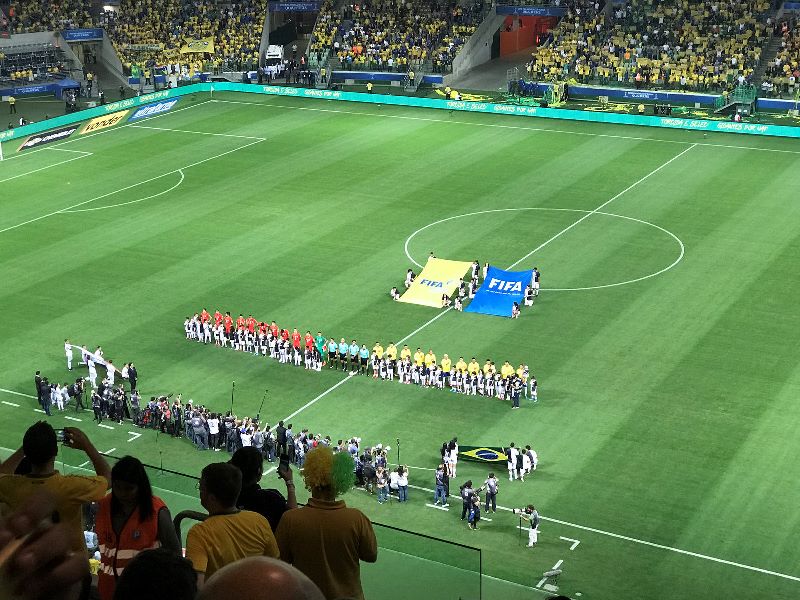 World Cup
Was The 1998 World Cup in France fixed?
What!? 1998 World Cup is Fixed?
A lot has been said about the 1998 World Cup with some quarters unconvinced that the draw between France and Brazil was genuine. Some people were of the view that, FIFA fixed this match and in this article, we will try to take a look at the background of that particular game.
So what really happened?
Michel François Platini, a French former football player, and the manager were of the opinion that France wanted to make sure that them being the host, reigning champions Brazil could not meet until the final, this was to ensure they met "everyone's dream" by meeting in the final.
How did they do this?
In most tournament draws, there are two halves in knockout rounds- this means that four group winners can only meet the winners of the other four groups in the final.
The winners of 1998 Group A, D, E and H were slotted into one half of the draw while the other group comprising of B, C, F, and G were grouped in the other.
As hosts, it was obvious that France would take position C1 while Brazil took position A1 since they were the holders; this meant that the two teams were in different halves of the draw and therefore they were not allowed to meet before the final.
Who decided this?
As per FIFA rules, when the World Cup finals draw to an end, FIFA Organizing Committee meets to finalize the draw process. This decision cannot be taken solely by the host nation, however, Platini and then-French Football Federation president, together with fellow Organizing Committee co-president, Fernand Sastre would have been able to apply pressure to request this kind of outcome.
The 1998 FIFA Organizing Committee was chaired by Lennart Johansson of Sweden and also present was the then-FIFA president Joao Havelange, from Brazil.
So did they fix the draw itself?
There is no sure way of determining whether the match was fixed since France had drawn with South Africa, Denmark, and Saudi Arabia. On the other hand, Brazil was slotted in the same group with Scotland, Morocco, and Norway. Both teams were required to top their particular group, and make it to the knockout rounds which would enable them to actually reach the final.
By all means, the two teams did exceptionally well and France beat Italy, Croatia, and Paraguay and proceeded to the final, while Brazil beat Netherlands, Chile, and Denmark.
Did they do anything wrong?
The main argument was that France conceived a situation whereby, they would not have to submit to their main rivals for the World Cup title and that is why they were allocated to different halves of the draw. This increased their chances of success. However, they would not be the only host nation to enjoy this privilege. Actually, you could call it one of the perks that come with being a host nation.
If you like what you are reading, bookmaker SoccerTipsters marketplace to your browser and check out SoccerTipsters headline news daily