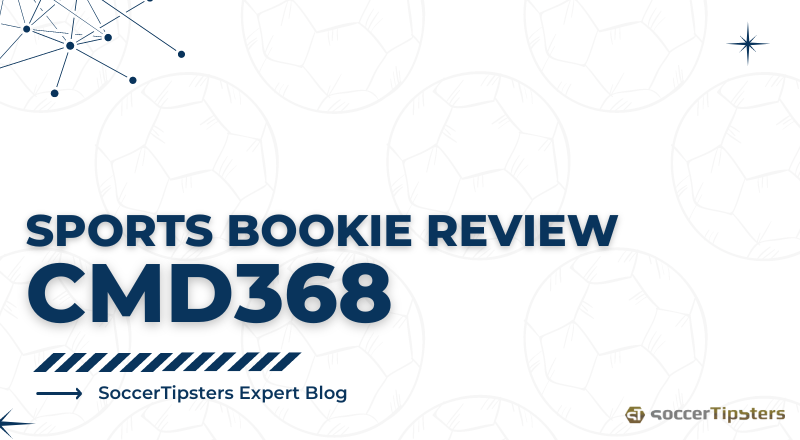 Sports Betting
Sports Bookie Review - CMD368
CMD368 Sports Bookie
CMD368 is Malaysia's top sportsbook and one of Asia's biggest, with fans in South-East Asia and growing in other regions of Asia and Europe. With the CMD368 sportsbook, punters can bet on football, rugby, snooker, boxing, mixed martial arts, golf, table tennis, polo, and other popular sporting events worldwide. Furthermore, CMD368 offers keno and live casino games, lottery, poker, virtual sports betting, and Esports betting. With this CMD368 review, you'll get an in-depth look at these virtual sports and why CMD368 is the best website for sports betting at home.
CMD368 Reviews
The company was established in 2016 with a catchy and memorable name and offered sports and casino betting services to customers globally. Customers from the UK and US can register an account with CMD368 and take advantage of the services provided by the company. Reviewers have praised CMD368 for having multiple betting events, being able to place wagers on specific circumstances, offering an extensive customer service support team, and having footballing legends as ambassadors and more.
Betting Events
Each week, more than 2000 live sports games from across the globe are available to punters. Punters can wager on the same event throughout different betting markets or other events at different times. Among the betting events that players have access to are Euros, EPL, the World Cup, La Liga, the Indian Premier League, the French Open, the Australian Open, Grand Prix, and many others. With CMD368 sportsbook, bettors get access to several betting options on a single platform, making it a popular betting option.
Live Betting
In the Sportsbook of CMD368, there is a Live Betting function. You can concentrate solely on live events by clicking the Live Centre at the top left of the dashboard. This section continuously updates the odds for various events in real-time. The possibilities are all taking place around the world at this very moment. There are also supporting statistics available on the site, although they could be more user-friendly and enjoyable.
Restrictions On Wagers
They can stop punters with abnormal betting patterns from placing wagers by CMD368. There is a risk-protection system for punters who make bets and wagers with the sportsbook. Punters might be able to place wagers with higher betting limits but restricted in specific ways regarding their frequency and types of bets. To bypass this restriction, most punters sign up with a trusted and established affiliate that enables punters to make wagers, take advantage of promotions, use betting tools, etc., while using CMD368.
Betting Odds
Several betting markets are available to punters, offering some of the most competitive odds on the market. By betting with us, punters are more likely to win than with a different bookmaker. The superior betting odds of CMD368 make it popular with Asian bettors.
Usability Of The Site
It is no secret that CMD368 offers incredible betting options, sports, and casino services. The branding and layout are clear, distinctive, and well-arranged, although the live betting area needs to be clarified. This site has excessive red and green numbers that highlight updated odds and too much information that could intimidate newer, less experienced users. Besides offering Live Chat, Telephone, and Email support, the site offers several deposit and withdrawal options and an opportunity for different languages.
Conclusion
As a whole, CMD368 offers many services, demonstrating its leadership in end-to-end services. This site provides a wide variety of promotions, which is a real positive, and the support options are excellent. The only negative is that the Live Betting section of the site needs improvement, and certain areas could be a little more user-friendly. This site will rapidly grow into Asia's leading bookmaker if implemented.