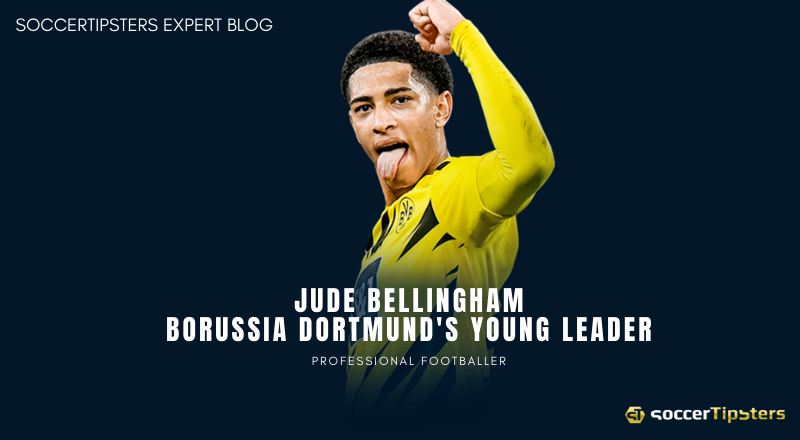 Footballer Reviews
Jude Bellingham: Borussia Dortmund's Young Leader
Jude Bellingham Footballer
In another universe, where Bayern Munich did not exist, Borussia Dortmund would have been the German Bundesliga's most important team for the last few years. But, in this universe, the Bundesliga has belonged to Bayern for a decade, and that is the great reality of German football. However, the opportunities of the other teams are always present, and the fight is not just to win the Bundesliga but to finish as high as possible in the standings. The goal is to secure a ticket to international competitions like the Champions League.
This season, Borussia Dortmund (in second place) has had a great year thanks to three people who have given everything for the team. They are the coach Marco Rose, the Norwegian super attacker Erling Haaland, and the young (very young, 18 years old) English midfielder Jude Bellingham. The case of Jude Bellingham is truly exceptional. He is 18 years old but plays like someone who has been a starter for a big team for years. He is a formidable player who has become the German team's midfield leader. Here, we must remember that Bellingham had barely come from playing with Birmingham City Football Club before his two successful seasons with Borussia Dortmund in the second division of English football. Although this league is known for being the best second division of all the leagues globally, it is impossible to compare it with the Bundesliga. But, what is the importance of Bellingham within Marco Rose's team? It is everything. Borussia Dortmund is a team that focuses on handling the ball in midfield, and they carry out their attacking strategies to feed their scoring star, Erling Haaland. So since Bellingham came to Borussia Dortmund, he has become the perfect cog to make this possible.
We know it is not good to compare players. But, the truth is that when we see Bellingham on the field, it reminds us of the great Steven Gerrard. Why? Because they look like identical players. Bellingham is not an ordinary midfielder. And he is a leader and a playmaker. In short, He is the ideal component for Haaland to have all the balls he needs to score goals. Besides, Bellingham is not conditioned to stay in a pitch sector. He has the technical skills to go up, down, left, and right, moving where he deems necessary. Therefore, he initiates offensive plays, spreads balls, has a strong shot, plays clean, and connects with his better-positioned teammates. That is, he has the virtues of an experienced player.
Bellingham has played impressively this season. His speed, leg strength, dribbling, and sprinting leave opposing defenders immobile and have taken a load off his coach. Bellingham would be called upon to become an attacker a bit more. But, the outlook for Borussia Dortmund looks a bit puzzling, and right now, Haaland and Bellingham's future looks bleak with Borussia Dortmund. Much has been said that Haaland could be signed by Real Madrid, a team that also has an interest in Bellingham, which would leave Borussia Dortmund without its top figures and in need of an urgent search. But, replacements for these stars seem impossible to find. Bellingham's future is out of sight. He has the world ahead of him at the age of 18 and will soon be one of the best midfielders on the planet... and in the universe.