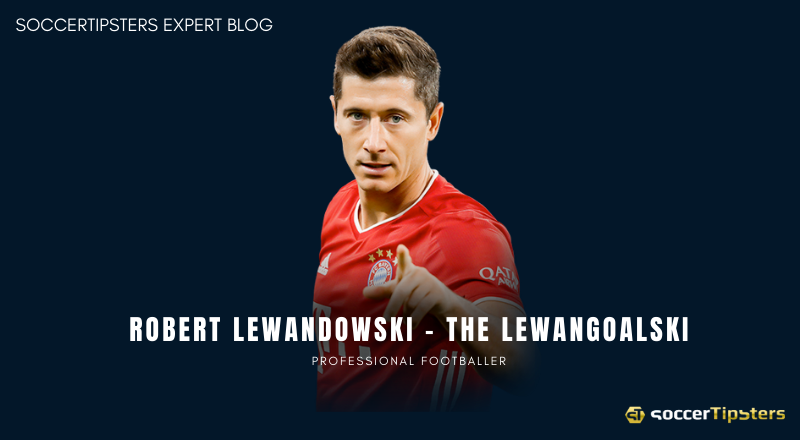 Footballer Reviews
Robert Lewandowski - The LewanGOALski
Players Reviews: Robert Lewandowski
Today's world football is full of very high-level strikers, many of them considered true established stars, while there is a new generation of strikers who are already attracting the attention of the big European teams. One of the greatest difficulties for a striker is perseverance. Always staying at the same optimal level is not easy, much less when the defenses of the rival teams begin to study their movements, strategies, and style of play. Then, the task becomes more difficult with the arrival of each new season.
However, there is a group of players who, year after year, show that they are part of an exclusive attacking elite that surpasses all others. Likewise, one player, in particular, has stood out as number one for several years: the best attacker of all. And that player is none other than the Polish Robert Lewandowski, the great scorer of Bayern Munich. At 33 years old, Lewandowski is at the top of his game. But, the exciting thing is that it seems to be at its best every year. He is a strong player who rarely gets injured and has maintained an impeccable scoring goal for many years. Then, you can talk about other greats like Messi or Cristiano. However, when evaluating the numbers, the Bayern attacker is still the best among all the best. And this season, he remains at the top of the strikers in the European football leagues, with 28 goals scored in just 24 matches.
Robert Lewandowski International
Lewandowski is the captain of the Poland national team, for which he has played since 2008, and is the top scorer in the team's history. He has scored 515 goals among all the clubs he has played with. Robert has many professional records; He is the second-best historical scorer in the Bundesliga (303 goals in 372 matches), after Gerd Müller (365 goals). He even has a Guinness Record for scoring four goals after entering a match as a substitute. A notable feature of Robert is that, unlike other attackers who can score many goals, Lewandowski can raise the team's level of play to which he belongs. Therefore, his skills translate into wins, championships, cups. He already showed it with Dortmund and later with Bayern. Robert knows how to lead his team to victory. And he has achieved all possible championships, from the Bundesliga to the Champions League.
Robert Lewandowski is a formidable player who has all the virtues of a striker. Indeed, he is a quick and accurate player who rarely misses an opportunity to score a goal. Lewandowski has a single priority: scoring goals even if they don't expect many assists. However, the future of this great player could take him to a new team. Right now, Bayern is in negotiations with Lewandowski, but several teams, like Arsenal and Atletico de Madrid, are interested in having the best striker in the world playing for them.