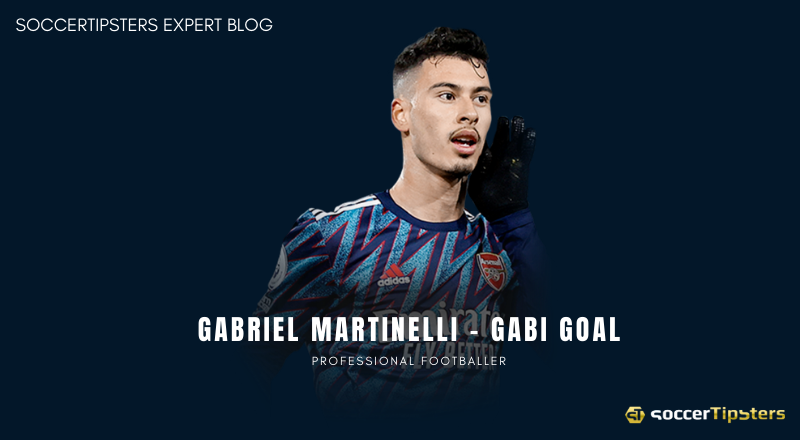 Footballer Reviews
Gabriel Martinelli - Gabi Goal
Gabriel Martinelli Player Review
After several seasons in search of establishing a solid team, Arsenal is achieving it. When writing this article, the team led by Mikel Arteta is very close to achieving their mission of entering European competitions, fighting from sixth place against Manchester United (fourth place) and West Ham (fifth place). They are overcoming all kinds of difficulties to place the team's name again among the best in European football. One of those responsible for the team being in the middle of this path of improvement is the surprising Brazilian attacker, Gabriel Martinelli. He has become the team's emblematic player, and his amulet to continue fighting to enter the top 5 teams of the Premier League. If they do, it will be confirmation that Arsenal's best is yet to come. But, Martinelli's story is one of the most unusual in world football. In general, for players to reach a team as important as Arsenal, they have already had an important record in one or more renowned teams. But with Martinelli, who is only 20 years old, everything has happened with the same speed that he displays on the court.
Gabriel Martinelli: Arsenal's Young Sensation
Martinelli barely played for one team before joining Arsenal in the 2019-20 season, and that team was Ituano F.C. from Brazil. It is a fourth-division team. Indeed, Martinelli did not even get to participate in the first division of Brazilian soccer. He was a total unknown in his country, one of those talented youngsters looking to make his way and carve out a career on a small team. What's more, he was in a division that virtually no big team in the world cares about. But, something in the young attacker aroused interest in the Arsenal scouts. So, they signed him at 18, and overnight the unknown boy entered world football through the front door, with a team that has as much trajectory as Arsenal.
Martinelli wasted no time taking his role as a multi-faceted player who seriously plays offense. So, he soon surprised everyone with the skills he immediately taught with the Gunners. Martinelli took advantage of every minute in his first season. In this sense, adding competitions in the Premier and the other leagues in which Arsenal participated, he scored ten goals and four assists. Likewise, he has accumulated four goals in the current season in 15 matches. But it's not just about the scored goals; Gabriel Martinelli has brought to Arsenal a level of depth that the team previously lacked.
He has become the player who opens the spaces from the wings, generates plays, and makes passes that initiate offensive plays. He is a creative player who seems to multiply on the field as he moves between the wings and midfield, using his excellent ball-handling. This way, he interacts with his teammates, increasing the team's possession time. Although there is still much for Martinelli to learn and perfect, Arsenal manager Mikel Arteta takes this young star down the path of football wisdom. Surely, Martinelli is absorbing everything he can to continue helping the team. He's growing and maturing as a player and as the great promise of Arsenal's future.