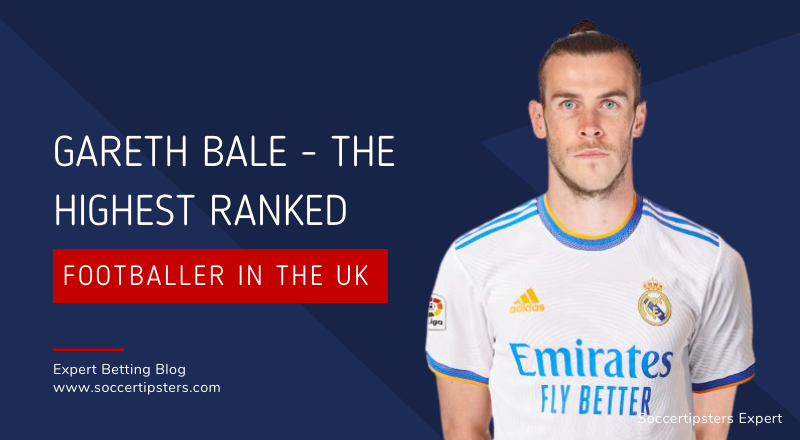 Footballer Reviews
Gareth Bale - The Highest Ranked Footballer In The UK
Gareth Bale Footballer Reviews
The UK is football's birthplace and has produced many extraordinary players throughout history. One of these great footballers is Gareth Bale. Currently, this player does not live his best moment after he regrettably departs from Real Madrid. However, it is enough to review Gareth Bale statistics and achievements to realize that he is the highest-ranked footballer in the UK. Keep reading, and we will show you the reasons for this statement.
Gareth Bale - A Successful Player
Born in Wales in 1989, Gareth Bale is one of the most talented English Premier League players in the last decade. In this sense, the Welshman received many distinctions, especially between the 2013 and 2018 seasons. Among them, we can mention the PFA Award for the Premier League Player of the Year in 2011 and 2013. He is the only player of British origin who won this award in the last ten years. Likewise, he was included in the UEFA dream team in those same seasons. He was also the UEFA Best Player in 2016 and was nominated for the Ballon d'Or five times in 2013, 2014, 2015, 2016, and 2018. In his last season with Spurs, he scored 26 goals, which meant a new record for the club. Also, his performance was remarkable, not only with Tottenham but also with the Wales team.
Is Gareth Bale The Best British Player To Ever Play Outside The UK?
It is common to see British footballers find it difficult to be successful outside their country. With exceptions such as John Charles and David Beckham, there are not many successful cases. Even Michael Owen and Gary Lineker lowered their performance when they left England. So, they were not as decisive as they were in their homeland.
Gareth Bale's Case Was Different
Bale's outstanding performance in the Premier League caught the European biggest teams' attention. Among them were Manchester United and Real Madrid. So, this is how Gareth Bale made his dream of playing for the merengue club comes true. In September 2013, Real Madrid added him to its squad in exchange for a record figure for that time of 101 million Euros. In his first years in the white team, he lived up to what he had become, the most expensive player in the world. He even had several brilliant solo shows.
In his first season in Spain, 2013/14, he scored 22 goals and gave 19 assists in 44 games. He also scored an important goal in the UEFA Champions League final that Real Madrid won. In that campaign, he also won the Copa del Rey scoring a great goal in the final against FC Barcelona. His best period was Real Madrid's three-time UEFA Champions League championship between 2015 and 2018. In that period, he played 97 games, scored 49 goals, and gave 28 assists. He also had outstanding performances in the 2015/16 and 2017/18 seasons' Champions League finals. After a gray period in his final years with the white club, Gareth Bale was loaned to Tottenham earlier in the current season. The forward will seek to rekindle his career after not being taken into account by Zidane. Despite his unfortunate recent past, Gareth Bale's achievements and stats in and out of England make him the highest-ranked player in the UK.