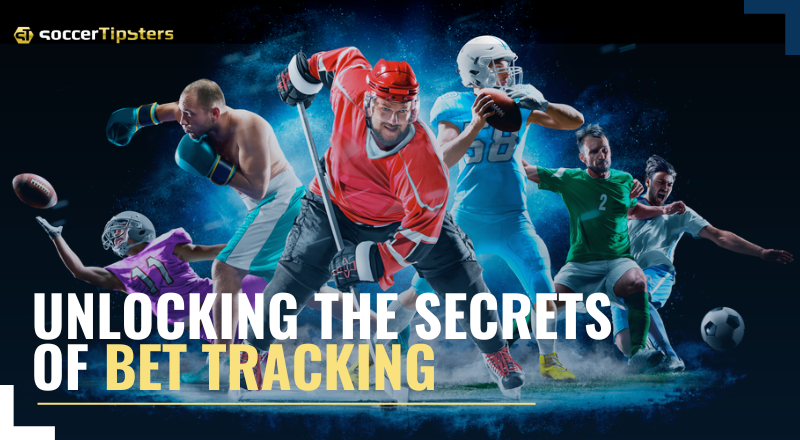 Betting Help
Unlocking The Secrets Of Bet Tracking
Master The Craft Of Bet Tracking
You should consider sports betting a side hustle whose main priority is entertaining you. Why did we say side hustle? Because you can make money if you are focused and willing to put in the work for it. Money doesn't magically appear in your wallet. You have to do something about it. One of the first steps to becoming profitable in soccer betting is to have everything under control. And under everything is your strategy, bankroll management, and bet tracking. In this article, we will cover bet tracking, arguably the most important as you don't want to lose track of your money.
Why Is Bet Tracking Important?
A lot of people need a different approach to betting. They go in with the thoughts of becoming a millionaire overnight and usually go penniless after a week of betting. The right approach would be to stay disciplined and have a strategic mindset, and only by doing it that way can you expect positive results. Here are some more benefits of tracking your bets:
Assessing Your Performance
By tracking your bets, you can see your overall betting performance. That's important so you can recognize your strengths and weaknesses. Knowing your history and where you commonly can readjust your strategy. Also, without these betting records, how can you know whether you are up or down? Well, you can properly assess the situation and might be at a loss without knowing. So, we strongly suggest you implement tracking bets.
Identifying Trends And Patterns
With your betting track, you can easily identify and spot trends and patterns in your bets. That means you can analyze your data and see your performance in different sports, leagues, and tournaments. Remember that this information can easily fly over your head if you don't keep a bet record.
Tracking Financials
A good betting track involves not only wins and losses but how much money you put down and how much you won. This data can help you and tell you how much you are in total profit (or loss).
Tools For Bet Tracking
Fortunately for everybody that doesn't want to use pen and paper to track their bets, some tools can help you with that:
Spreadsheets
Spreadsheets are a great tool for bet tracking. There are a few options: Microsoft Excel, Google Sheets, and many smaller variants. You can put all the necessary data and, through the formulas, automatically calculate your winnings or losses. If you choose this method, we advise you to put as much data as possible.
Bet Tracking Apps
If you prefer an automated and user-friendly approach, many bet tracking apps are made exactly for what you need. Many of them have detailed statistics, automatic bet settlement, and real-time odds updates. Although most of those software are paid, some are free.
Online Betting Platforms
This one is great if you regularly bet on one online betting platform. Online betting platforms always compete for market share, so they must outperform their competitors. That's why we got full bet tracking and betting history on all online betting platforms in recent years.
Closing Thoughts
We hope that you now know why tracking your bets is so important. You should also remember that nothing is guaranteed in the sports betting industry, as everything can happen.