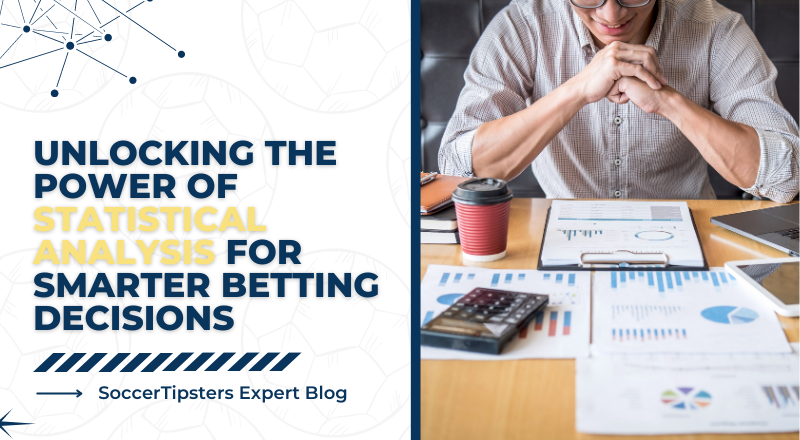 Betting Trends
How To Use Statistical Analysis To Make Smarter Betting Decisions
Unlocking The Power Of Statistical Analysis For Smarter Betting Decisions
You might lose money if you are a new bettor and don't know about statistics and analytical statistics. Statistical analysis can help you get better at betting and increase your odds of winning. But, if you don't know what it is, relax. We will cover everything about statistical analysis.
What Is Statistical Analysis?
Analyzing data, trends, and other elements of a particular sport is called Statistical analysis. It is mainly done for all sports and matches, whether the game is in the US or anywhere in the world. Sportsbooks also use statistical analysis to generate odds, so you probably need to do it if they use it. That can help you make more educated bets, not just what you think will happen. Also, it can help you significantly understand how teams and players are performing and how it can affect the match's outcome. With that knowledge, you can increase your winning percentages. Some services offer statistical analysis for a price, but we live in an online world where you can get information with a couple of clicks. You can do your statistical analysis or pay the subscription if you care more about time than money.
How Does Statistical Analysis Work?
Statistical analysis is getting a bunch of data related to that particular sport or match and refining it into something meaningful to give us some idea of the game's direction. Some of the most critical data used in statistical analysis are:
Weather data: Weather can significantly impact the result of the match. Knowing the weather that day, we can understand the match's outcome. For example, in football, some teams reliant on passing might have a hard time if it's raining.

Social media data: Includes all of the data from social media platforms such as Instagram. That can determine what people are betting on and what fans think.

Historical performance: This contains all the data from the past matches of the Team, player, and overall odds. Use historical performance to get a general idea of trends and what can happen.
For those who aren't tech-savvy, we recommend finding a service that does statistical analysis for you, as you can get wrong results if you don't know what you are doing.
How Can Statistical Analysis Help You?
As we already stated, we use statistical analysis by bookmakers to calculate the possibility of something happening at the match. So, if we have that same information, we can find value bets. For example, if you researched or bought a service that does statistical analysis for you, you are 100% sure Team A will win. Still, bookmakers give it 1.70 odds, which is a value bet because the bookmaker is trying to buff those odds to look like team A is not a clear winner. Also, the more informed you are about the match, the more likely you will win a bet, which is a goal when betting.
Closing Thoughts
Statistical analysis can help you improve your winning odds but doesn't guarantee anything. Remember that nothing can guarantee you winnings, and never believe anyone trying to sell you tips and fixed matches because you will get scammed.