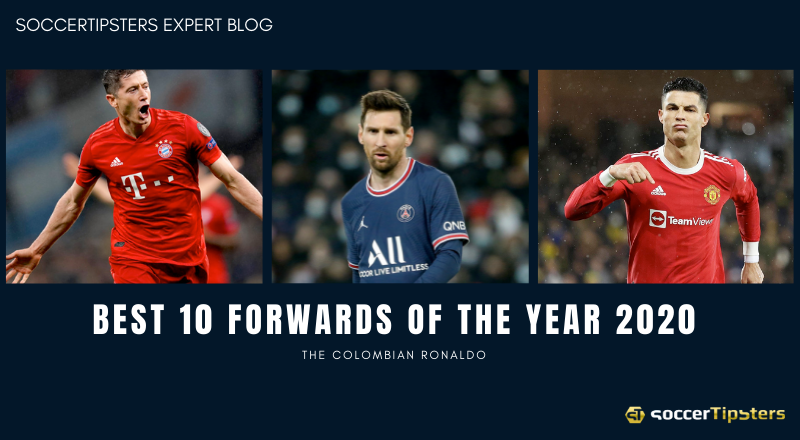 Footballer Reviews
Best 10 Forwards Of The Year 2020
Best 10 Forwards Of The Year
Like the rest of the world, football was hit hard by the Covid-19 pandemic. Almost all football competitions were stopped for an extended period in 2020. However, the players worked hard in their homes, and after they were back, some of them were impressed, showing excellent skills. In this sense, here we brought you the list of the best forwards in 2020:
10. Erling Haaland
Haaland may become one of the new generation best forwards. He is only 20 years old, but he plays as he has 30 years. Since he joined Borussia Dortmund, he has been the leading player, which is not the same without him.
9. Romelu Lukaku
Lukaku has reborn in Inter. He shows all his potential in the Italian giant. His impact on the team is excellent, and the stats confirm it. In 50 appearances for Inter, he scored 33 goals and made six assists.
8. Karim Benzema
Of course, Benzema is on this list. After C. Ronaldo left Real Madrid, Benzema took over the responsibility to push the team forward and score the goals. Even at 33 years, he still has a lot to offer.
7. Harry Kane
Currently, he is the best Tottenham and English striker. Even after a bad injury last season, he returned after a long pause and played as if nothing had happened. He continued scoring and assisting.
6. Neymar Jr
Last season in French Ligue 1 was canceled, but Neymar managed to score 13 goals and to make six assists in 15 appearances in that league. He even reached the UEFA Champions League final with PSG but unfortunately failed to win it.
5. Mohamed Salah
Mohamed Salah is perhaps the essential part of Liverpool's trio in forward. Since coming to Klopp's Liverpool, Mohamed Salah has become a great individual footballer who can make a difference in the most important moments of the match.
4. Ciro Immobile
Lazio's striker had an unbelievable 2019/2020 season, scoring 36 times in 37 appearances and making eight assists in Italian Serie A. However, Immobile played maybe the best season of his career. He kept Lazio in a title race almost all season, but Covid breaks negatively impacted the team.
3. Lionel Messi
Barcelona had a rough 2019/20 season, especially in the UEFA Champions League knockout phase. Yet, Messi kept his form and class, scoring 33 goals and making 27 assists in 44 appearances in all competitions for Barcelona. Words are not needed when it comes to Messi and how big an influence he had on the game, regardless of whether he scores or not.
2. Cristiano Ronaldo
At 35 years old, Cristiano Ronaldo trains and plays as if he is 25. His physical abilities are unbelievable, the same as his dedication and focus. He is the only player who scored 33 goals in a calendar year in Italian Serie A in 61 years.
1. Robert Lewandowski
Lewandowski played masterfully last season. The uncrowned winner of Ballon d'Or 2020, Lewandowski was without question the best footballer on the planet last year. He scored 55 goals in all competitions with Bayern Munich and won every tournament in which Bayern participated. His form was constant all time, and it is truly injustice that he didn't get the Ballon d'Or award because of the situation with the pandemic. However, he won FIFA's best footballer award for last season.
This list can go on, but according to many sports journalists and sports experts, these are the best forward players in last year who contributed to their teams with goals and assists. Besides, they actively took part and made a difference in the matches.