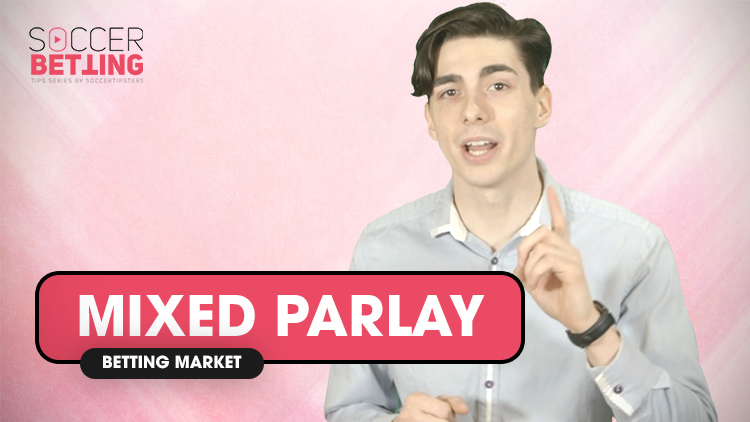 Soccer Betting Tips Video Series
Soccer Betting Tips | Mix Parlay Betting
Mix Parlay Soccer Betting Tips
Hi and welcome back to another episode from the Soccer Betting Tips video series by SoccerTipsters. I'm Riley, and I'm the spokesperson for this video series. In today video, we will look at the Mix Parlay and we will be sharing some exclusive betting tips on this market.
What is a mix parlay in soccer betting?
As a professional bettor or a starter, how can you use the system to increase your chances of winning bets? Mix Parlay bets is simply a combination of multiple selections of different matches. It is often said and believed that if you want to make quick money in soccer betting, a good way to do that is to place multiple bets instead of one. This is called Parlay, where you can easily mix multiple bets into one.
For beginners, the mix parlays bet type is considered a high-risk betting not just because it involves a huge amount of money but because of the chances of winning the bet. As difficult as winning with the bet could be, winners with this bet earn a handsome amount. Nonetheless, it isn't very easy to win this bet without a mix parlay soccer prediction from an expert.
Here's how you to play the mix parlay:
To play mix parlay, just like you do when you choose single bets,
You also need to choose multiple selections, with the selectors here being the bookies.
Also, you do not have to look for a reason to play mix parlay.
Instead, the bookies will offer you multiple reasons to bet on multiple games.

That way, you will get lucrative options to bet on and in the process. Also, involving a betting tipster will make the betting a bit spicy and to increase your chances of winning. A reliable betting tipster can give you real tips that enhance your winning chance with the mix parlay bet. So choose wisely.
We hope this video has taught you a thing or two about Mix parlays. To learn more about other soccer betting tips and tricks, don't forget to hit the subscribe button and stay tuned for more videos. Thanks for watching and good luck…