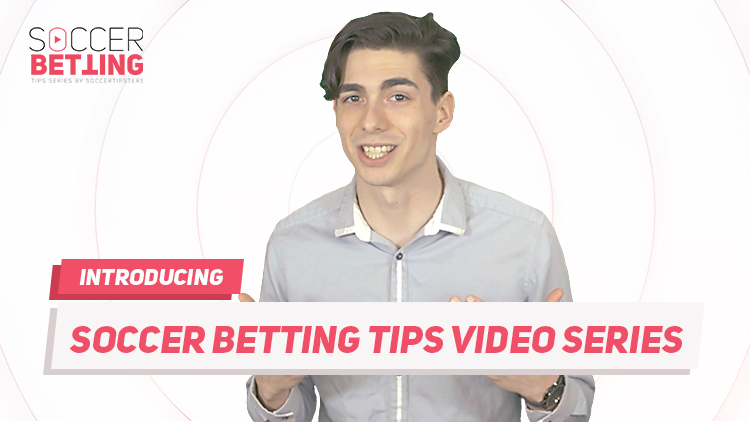 Soccer Betting Tips Video Series
Introducing Soccer Betting Tips Video Series By SoccerTipsters
Soccer Betting Tips Video Series By SoccerTipsters


Greetings and welcome to SoccerTipsters. I'm Riley, and I'm the spokesperson for this video series. Today, we will introduce the soccer betting tips video series. Whether you are a beginner or professional bettor, you will learn the basics of soccer betting, and how you can win bets with the tips, especially bearing the rules in mind. Many people are betting on soccer without having a clue about what they are doing. Of course, soccer betting can be a thrilling experience, and in fact, present valuable means of making money. It is, however, necessary that you learn the basics before jumping into the game.
But who is soccer betting rightly for?
Even though soccer betting is extremely popular, it is not for everyone. That means you must think thoroughly about whether it is what you want to get involved in before learning about it- lest you waste your time. So, we can say that if you know much about soccer and enjoy watching the game, you can engage in soccer betting. Meanwhile, you do not have to be a soccer expert before you begin betting on the game of soccer. This would help to an extent anyway. The catch is- if you do not know anything about soccer, and do not like watching the games, it's best you consider betting on another sport instead.

Pros and Cons of Soccer Betting
According to estimates, 70% of all sports betting is made on soccer.
With the potential to be profitable for the players, among others- the following are the advantages of betting on soccer:
A wide betting opportunities
Diverse wagers are available
Availability and volume of data
Low margin at bookmakers

What about the Cons? Here are some:
Just three possible results exist in soccer games
The chances of an upset are more common than we have in other sports
The bookmaker's attention is so much on soccer.

As you can see, the pros outweigh the cons. So you should not be too worried if you've done your homework before betting. Here are also some tips to help you win a bet:
Set some goals
Allocate a bankroll and ensure you have bankroll management and staking plans
Decide where to bet. That is, choose the games to bet on
Know your odds well. This means knowing your teams and games well too.

We hope this video has been beneficial to you. To discover other soccer betting tips, hit the subscribe button below to follow and get notification when we have a new video up.
Thank you for watching and see you soon!