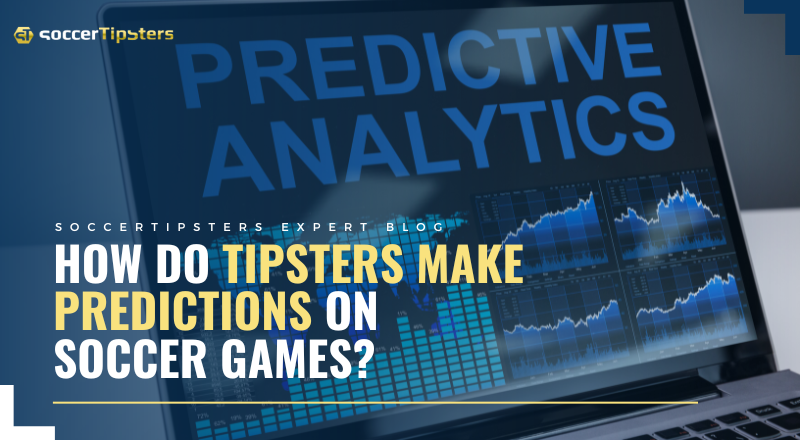 Betting Guide
How Do Tipsters Make Predictions On Soccer Games?
Learn How Tipsters Make Predictions On Soccer Games
Soccer tipsters are all the rage at the moment. They might've even helped you score a juicy win or two up to this point. But you'll probably start asking yourself how they work that magic sooner or later. What exactly do these professionals do to develop their amazingly accurate forecasting? We conducted in-depth research into this topic, and here's what we found out.
How Soccer Tipsters Make Accurate Predictions
To start with, tipsters tend to have unique styles and approaches to making predictions. That said, the most common ways they craft their predictions include the following:
By Getting Inside Information
A significant portion of the more successful tipsters was, at one time or the other, sportsbooks themselves. It may be a coincidence. However, what's more, they likely managed to maintain the relationships from their bookie days and use that to get valuable information from bookmakers. It is one privilege that a good tipster has over regular bettors.
By Gaining An In-Depth Understanding of Math
Even at a cursory glance, it's clear that math is an essential tool in betting. As such, it is not surprising that most expert tipsters usually have a solid background in mathematics. They can also put this resource to good use, and when properly applied, math can break the odds in soccer betting. The numerous complex formulas they can apply to analyze the probability of various outcomes means they can more precisely see how things will likely turn out.
By Processing And Properly Interpreting Team Analysis Stats
Accurate win predictions are realized or lost depending on how well you can read and understand the team stats of the two sides meeting. It is why tipsters consider this detail very carefully, unlike the average punter. Additionally, they adopt a different approach to looking at this variable. For example, they extensively look into a team's current performance level, further zero in the microscope, and evaluate each team member's current form. It affords them a more comprehensive view of the situation.
By Considering Head-to-Head History
Soccer is a truly unique game. That's why, for seemingly no conceivable reason, some teams appear to be perennially more vital against sure sides and vice versa against others. Of course, every bettor worth their salt knows to consider this factor very seriously. However, most tipsters will often look into such details more closely and use skills and senses they've honed over the years to estimate how things will turn out this time accurately.
Final Word
As you can see, making soccer predictions that hit the mark is something that most successful tipsters have to employ several resources to achieve. While they replicate processes, the fact remains that several more crucial things are unique to these professionals that the average bettor can't easily duplicate.